The Lightphere Generation Five has FIVE main features that simply make it the best.
1. It's collapsible, folds flat for easy storage, OR retracts when you want to shoot direct flash.
2. It weighs 3 ounces, or 85 grams – half the weight of your mobile device.
3. It is the strongest mount out of any flash attachment. One pull of this band, and it will not fall off. To release, pull on the strap!
4. The top is not covered. Most diffusers block light to the ceiling resulting in dark interiors.
5. There is NO WHITE COLOR put into the material. Putting in white dye reduces the power and performance of your flash significantly.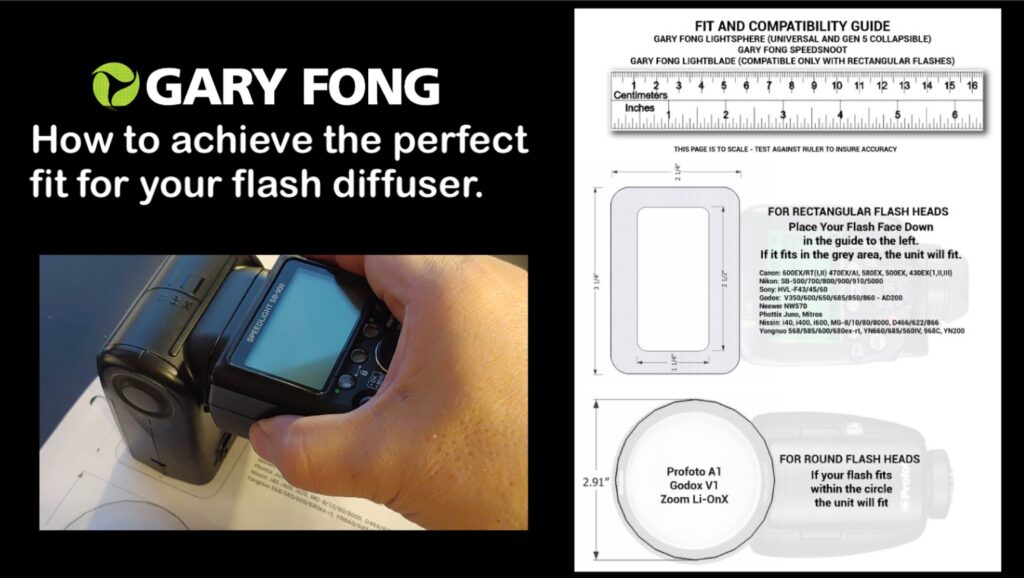 The new Sizing and Compatibility Guide is now available for download. This to-scale, printable guide ensures that your rectangular or circular flash unit is compatible with the Gary Fong Lightsphere, Lightblade, or Speed Snoot. The guide is available for download below.
Read More